Understanding the science of turf care is to be knowledgeable in the entire turf grass system; soil, organics, nutrition, watering and cultural practices.

These components need to be in sync to achieve an aesthetic and functional lawn. Ranger Services Inc. offers customized lawn fertilization programs that can include crabgrass control, organic fertilizer, weed control, insect, and disease control. This is often a four application program during the growing season but can be tailored to you and your lawn's needs.

Ranger Services also offers an organic approach to lawn care. This program can include the use of organic fertilizer, compost tea applications, compost top dressing of lawns and over seeding. This approach addresses the overall health of turf and of the soil encompassing the whole turf grass system.

Another option in lawn care is lawn rejuvenation. In this process we use core aeration or dethatching, compost, and over seeding to improve lawn thickness. Lawn rejuvenation can turn an old struggling, thatch laden piece of turf back into a desirable, functional lawn

Every lawn is different and can have different needs. Let us prepare a plan to give you a healthy and vigorous lawn.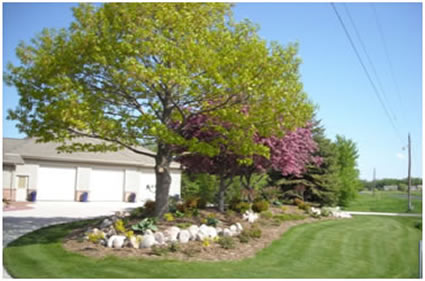 Recommended mowing heights with adequate water:
- Spring and Fall 2.5"
- Summer 3.0"

Feel free to contact us for a free, no obligation evaluation of your lawn

Phone: (920) 731-3511
Email: rangerservicesinc@gmail.com